Knowledge on-the-go
for a sharper workforce
Empowering sales teams with knowledge and an accelerated go-to-market to enable highest levels of performance.
Learning… to win
Rolla is an AI enabled knowledge enhancement platform that enables professionals to surge ahead & stay sharp, a smart alternative to the traditional business training ecosystem. Your sales team can learn on the go, at their own convenience and hit the ground running with higher productivity and more impactful knowledge-based selling.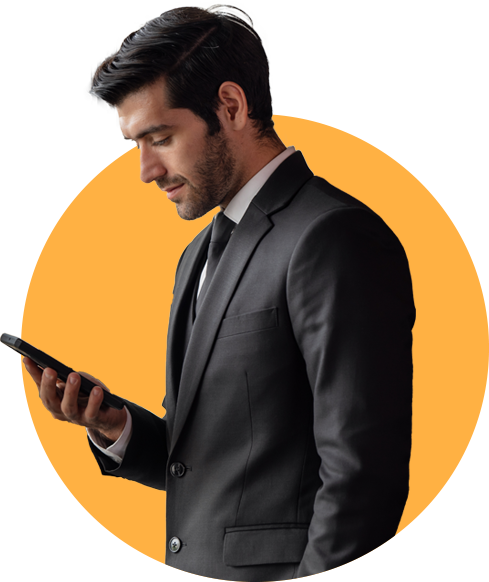 A seamless process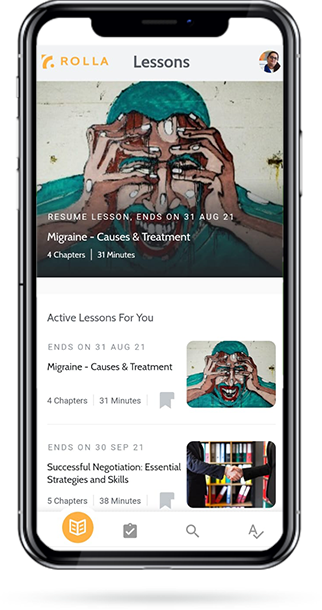 Micro-learning
Bite-sized & engaging content with graphics, media and links
Empowers learners with targeted Lessons
Customized content for learners with tailor-made lessons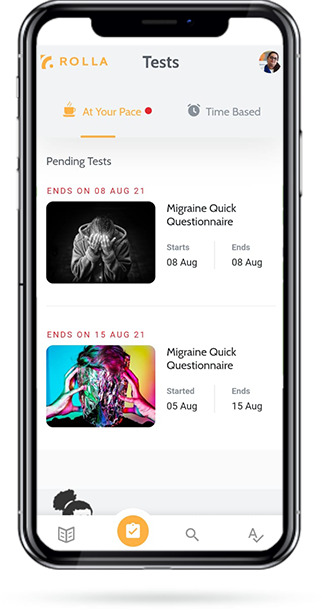 Assessment Tracking
Objective tests to evaluate the learner's assimilation
Assessments available at both Flexible & Fixed Timing options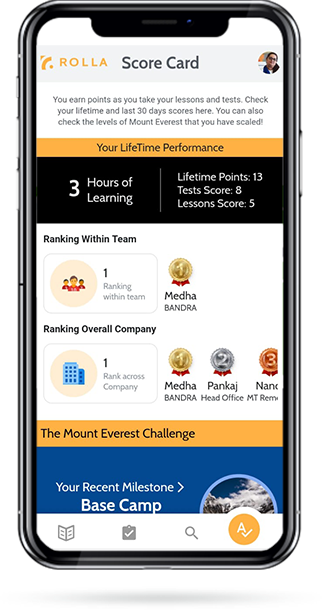 Score Card
Record of usage & user performance over time
Leaderboards within teams for an improved delivery and assessment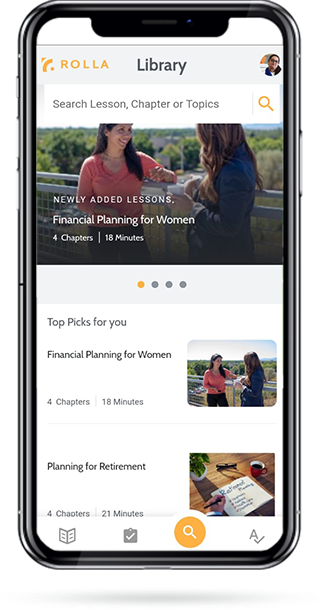 Knowledge Bank
Easy access to desired lessons through keyword search possibility
Recommended lessons to help learners match up with the topics relevant to market trends
Elevate, Intensify, Reinforce knowledge with AI-driven Excellence

To know more about how AI can help enhance your experience write to us on staysharp@rollalearning.com
One platform... many lessons


Content Authoring
Easy & powerful lesson authoring & content uploading capabilities to author engaging knowledge shots
Set-up Team Structure
Map Enterprise Hierarchy & Learners – a comprehensive User Management Module
Leverage AI
Built-in capabilities to use Artificial Intelligence to give individualized training

Micro Targeting
Micro-target content assignments using a matrix of labels and hierarchy.

Analytics
Insightful Analytics and Actionable Dashboards for Line Managers and Senior Management
ROLLA will transform your training process


Interactive & engaging content with gamification, and AI enabled


Limited tracking & assessment

Low retention of learning matter


Cuts into work time